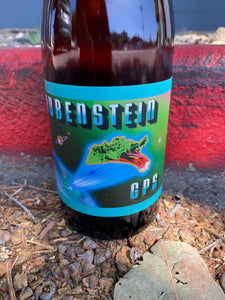 B, Rhubarb is attractive! Spicy, saline tang paired with floral fun. Season 2 is a still wine yet it's still for acid-lovers and still a vegetable wine remember. So, drink your veggies tonight and pair it with a rack of dry-rub spare ribs. no need to thank me later. and if by chance you have a pet Jolthead Porgy have them jolt some mollusks from the rocks in the ocean and enjoy a surf-n-turf special. 
65% Gravenstein apples, certified organic, from the dry-farmed, 145+ year old Gowan's Orchard in Philo, CA
35% Rhubarb (a vegetable), untreated/unsprayed, from Trevino Farms in Surf, CA
Maceration: Rhubarb – 4 days
Fermentation: Spontaneous 
Vessel: Flextank
Additives: None 
Carbonation: Still
750 mL bottle  /  5.9% alc. by vol.    
Artwork: Constantine Giavos
Vintage: 2020
suggested Spotify playlist:  https://open.spotify.com/playlist/2Anum6XD3OlHEjcPwCeW0G?si=b7b4a46a6fa84d55